Stoney Creek
Adventures

, L.L.C.
Hunting Consultants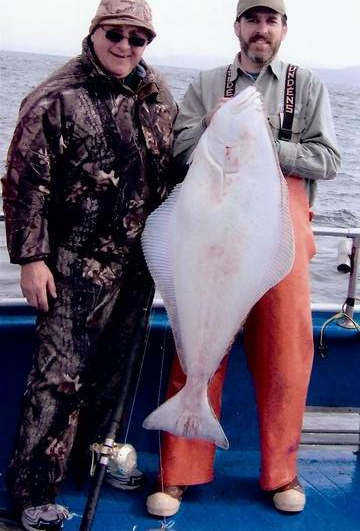 KODIAK ISLAND



Kodiak Island has arguably the best sportfishing access for all of Alaska's prized bottom fish. Halibut, Ling Cod, and Many species of Rockfish are just minutes away. Nearly all of the bottom fishing is done in the protected waters around the archipelago which makes for calm water on most occasions. All bait and tackle including jigs for ling cod and halibut are provided. All captains and crew are Alaska residents and have grown up fishing the Gulf of Alaska. With daily limits reset after return to the lodge, a good supply of fish for the freezer can be expected. Fish processing and boxes for up to one hundred pounds is included.

Spectacular salt water salmon fishing in Alaska starting with King Salmon which are available year round. King Salmon, some tipping the scales at fifty pounds or larger are caught within a short boat ride of the lodge. Daily limits of two fish per person and no yearly bag limit make Kodiak a dream destination for trolling for these saltwater giants. Starting in early July and extending through September the annual Silver Salmon run turns the already exciting King Salmon troll fishery into nothing less than spectacular.

5 Day fishing (6 day lodging) $4200
4 Day fishing (5 day lodging) $3500
3 Day fishing (4 day lodging) $3200



​​


KENAI RIVER FISHING



Prime Time Package- July
July is prime time in the Kenai Peninsula when the record class King Salmon and multitudes of Sockeye are barreling upriver toward their spawning grounds. The packages for the last two weeks of July are $3495 per week, Saturday to Saturday, per person. This package includes all meals as well as 1 King Salmon Charter, 1 Combination King/Rainbow Trout float, a saltwater charter for Halibut, and a day trip to the Kenai Russian River Confluence.

During the months of May, June, August, and September discount rates are offered with no meal service, but a complete kitchen is available. May and June offer excellent King Salmon fishing, both on the Kenai and drift fishing on the Kasilof River. August and September offer excellent Trophy Rainbow and Silver Salmon fishing.